Condition before the Treatment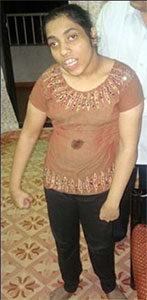 Nikita Taksal 17 Year old girl got admitted as a known case of CP. She was unable to sit or stand without support due to severe tightness and rigidity in both her upper and lower limbs. She had abnormal movement & slurred speech which was very incomprehensible and was only partly understood by her parents. All these disorders made her and her parents life miserable and painful. Loss of trunk control made her bed ribben for all these years. She had a totally dependent and miserable life.
Condition after the Treatment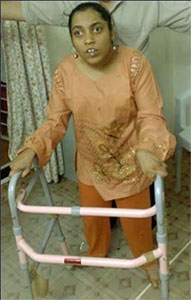 After 4 hour the Ayurved stem cell therapy, the first change noticed was the reduced tightness and stiffness in her muscles and joints. Her spasticity in both upper and lower limbs has reduced considerably. Her trunk control has improved, her words are much easily understood. And she can walk with support. Her I. Q. has increased then she passed the 10th Delhi board exam (CBSC) with distinction. Now she can answer to questions. Ayurved stem cell therapy is ray of hope in the dark and handicapped life of Cerebral Palsy and mentally retarded patients. This has helped in developing a new ray of hope to live life happily.
---
Condition before the Treatment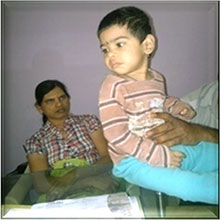 Miss Kadambari sonavane
100% cure from Cerebral Palsy Thru Ayurved Stem Cell Therapy
Condition after the Treatment